Incentive Awards 2022 Winners Revealed
Now in it's sixth year, The Incentive Awards continues to recognise and reward the very best employee programmes, great people and amazing technology which showcase exceptional execution, creativity and innovation.
This year's event winners are…
Best use of Tech in a Programme: Motisha for Intel 
Programme: Intel Learn to Win
Motisha®, the award-winning engagement technology provider empowers organisations across the world by engaging One Employee, One Partner and One Customer at a time. We love what we do because we're shaping the future of engagement through our people and our technology. Our cloud- based applications are helping some of the world's most admired brands connect culture to shared purpose. In addition to our direct sales teams, our products are also available through the Motisha® Partner Alliance. Whether you design, recommend, distribute, or resell Motisha®-based products and solutions, partnering with Motisha delivers benefits that are geared toward your success.
https://www.motisha.com/
Best Tech Provider: VIP District 
Programme: Vip District Platform
Since 2010 we have been developing and managing practical and flexible digital solutions that improve the performance of your employees and the satisfaction of your clients. We are a technological company with more than 100 professionals based in our offices at Barcelona, Madrid, Milano, Lisbon, Lyon, Dusseldorf and Amsterdam. Our Saas solution includes modules covering: • Corporate Shopping Clubs
• Incentives and Points Programs
• Corporate communication, events and activities
• Employee Portals and recognition programs.
Nowadays, more than 700 clients in the Human Resource and Loyalty sector use our solutions to engage more than 7MM users.
Best in-house Recognition & Reward Programme: Achievement Awards Group

Client: Achievement Awards Group
Programme: acheive
Achievement Awards Group is a Cape Town based, full-service business specialising in the design and implementation of end-to-end human engagement solutions. These solutions encompass three key areas: employee engagement, channel partner incentives and customer engagement. The business employs 320 staff, including a 150-seat contact centre.
The group's in-house recognition and reward programme, 'achieve' lies at the heart of the business and is enabled by the company's own cloud-based, all- in-one recognition and reward platform, bountiXP.
The programme has made a significant impact on the business across four tiers of measurement – programme approval ratings above 90%, high levels of programme engagement, a step-change in employee engagement indicators, and also clear evidence of business impact – particularly in call centre operations.
Best agency Recognition & Reward Programme: VIP District
Best Health & Wellbeing Programme – Supplier: Healthy Minds Club
Healthy Minds Club is a Well-Tech company offering the first personalised, proactive positive mental health & wellbeing platform. We connect our users with highly qualified, screened, and vetted experts, products & services to prevent issues from happening and help users to achieve important wellbeing & lifestyle goals.
Experts, products & services are carefully selected and aligned with our mission & vision, have relevant qualifications and are fully insured. Our experts currently range from Psychotherapists, Counsellors, Health
Coaches, Life Coaches, Hypnotherapists, Meditation, Personal Trainers, Nutritionists, Yoga Experts and just added Leadership Coaches, Sophrologists and Mindfulness Coaches, Menopause, Financial & Resilience Coaches & Counsellors.
Our vision is to become the biggest and best global "Well-Tech" platform
that is personalised to the user with the widest ranging portfolio of Experts, Services & Products across the Health & Wellbeing ecosystem in the UK, Europe & Beyond. Accessible online directly, through a Membership or Gift Card as a means to reach our target market, we want our users to feel this as an essential investment as you would pay for a gym or even Netflix!
Our goal is to drive proactive & positive difference in the corporate space. We work with any corporate that wants to make a difference and incorporate well-being into their high-level strategy from various use cases, including Wellbeing Strategy, Employee Benefits, Incentives,
Rewards, Consumer rewards & offerings, ESG and
Diversity & Inclusion strategies.
Best Health & Wellbeing Programme – In House: Roadchef Motorways Ltd
Roadchef is one of Britain's leading roadside service area businesses, with a vision to make Britain's roads a safer and happier place. Roadchef operates
an impressive portfolio of brands and services, and franchisees of some of
the most iconic brands, including McDonald's, Costa Coffee, LEON, WHSmith, Spar and Days Inn. They have invested significantly across their estate, transforming sites by adding significant capacity, introducing innovative high street brands and refurbishing facilities, to ensure their customers receive the best possible experience. As an Investors in People Gold employer and Best Companies accredited business, Roadchef recognises that its teams are its most valuable asset. They are committed to providing a nurturing environment with opportunities for all team members who wish to progress their careers. Their view has been to take a holistic approach to wellbeing and focus on areas that could have a positive impact on employee wellbeing. They live and breathe it every day – accountability for wellbeing sits with everyone in the business.
The strategy has been of benefit to all in the organisation, from Team Members to Senior Managers within Operations and Support Office functions. We have seen a noticeable cultural shift in attitude
to health and wellbeing.
Best Channel Partner Programme: Appreciate Business Services Client: Buildbase (part of Huws Gray)

Programme: Appreciate Business Services (ABS) / Buildbase Rewards
A 5-Year Customer Loyalty and Acquisition Programme
The robust Channel Partner Programme between Buildbase and Appreciate Business Services realised its objectives and surpassed expectations. It has achieved an unprecedented 91.4% increase in sales from dormant customers over a 12-month period, which has served to increase registered transactions by 31% and lifted dormant customer engagement by 23%. Further, dormant customers increased AVE transaction value by 46.7% (compared to 0.7% decline from non-registered).
On a more personal level, the two companies have generated mutual trust and understanding by working together to problem-solve challenges. This was evident during the pandemic, continuing on even after Covid rates decreased. As a result, solid results positively affected the profit margin, brand reputation and share of market.
Best Use of Payments in a Programme: Related, Client: Kuwait Finance House
Programme: Baitak Rewards
Kuwait Finance House (KFH) is considered a pioneer in the banking phenomenon known as Islamic Finance or Shari'a Compliant Banking. KFH is the first Islamic bank established in 1977 in the State of Kuwait and today it's one of the foremost Islamic financial institutions in the world.
KFH has steadily managed to expand its business and achievements to lead the Islamic banking industry and become a pioneer financial establishment, not only in the Islamic banking industry, but also in the banking sector as a whole, besides being one of the biggest lenders in both the local and regional markets.
Baitak Rewards, considered as a main driver of the digital transformation journey, was the bank's first reward program to be implemented in Kuwait. In only nine months from its launch; the program achieved great
success in the market and became a benchmark for competition.
Today, Baitak Rewards is an essential tool for Kuwait Finance House to stay on top of the latest emerging trends in the payment and fintech solutions and to achieve greater customer loyalty.
Best Incentive Travel or Experiential Programme: ITA Group, Client: Google

Programme: Google Cloud 2022 EMEA Incentive Trip – Puglia, Italy
At ITA Group, we draw on 50+ years of incentive strategy and travel management know-how to craft a once-in-a-lifetime experience. We know that incentive travel is about more than just a cool vacation or a hot-spot destination. It is about engaging people with authentic, powerful experiences that inspire a lasting emotional connection between attendees and the brand. As a leader in the industry, we tap into a robust network of partners and rely on strong industry relationships to bring our client's exclusive experience to life in a way no one else can.
The entire Puglia programme was custom-crafted so that every detail
would align with the Cloud Club brand and bring the destination to life for participants. Over 130 top performers from 17 different countries across Europe, Middle East and Africa were celebrated along with their guests and children. From the custom communications to the one-of-a-kind amenity gifts to the unique evening events, we wanted to create an entire moment that could not be replicated and to do things that can only be done at Cloud Club. itagroup.com
Highly commended in this category due to the excellence of the nominations and very close scoring: Marketing Lounge Partnership for their client Arnold Clark.
Best Sales Incentive Programme: Agência Digi, Client: Coca-ColaProgramme: Lançamento Coca-Cola Sem Açucar
The objective of the Coca-Cola Without Sugar Campaign was to engage bottlers with the launch of the New Coca-Cola Without Sugar, generating buzz and stimulating executions at points of sale. We created a gamified experience in the form of a social network and rewarded participants with daily and step-by-step prizes based on the number of likes. To ensure a gamified action, we developed an exclusive application for Coca-Cola similar to Instagram, where participants could invite external audiences, and everyone could comment and vote on the photos and videos posted by employees, electing the sellers of each stage and with exclusive prizes. Coke. We also had an area to map the exclusive # that we created to track and show all the posts they made on Instagram to promote Nova Coca-Cola Sem Açúcar.
Highly commended in this category due to the excellence of the nominations and very close scoring: Xoxoday for their Nreach Online Services (P) Ltd programme.  
Industry Entrepreneur: Rabih Farhat, Founder and Managing Partner – Related
Rabih Farhat is the Founder and Managing Partner behind "Related", an award-winning martech agency that provides customized and out-of-the box loyalty and rewards solutions. With over 20 years of cross-industry expertise, he became a thought leader in driving the most successful programs across the Middle East and Africa region.
With many recognitions throughout his professional career, Rabih is a valuable asset in the loyalty and entrepreneurship ecosystem, where today, his company is one of the most reputable loyalty and reward tech companies in MENA. His strategies for incentive programs are most notable for their ability to transform values into positive impact on society and to generate sustainable revenue for his clients' businesses. Over the last 3 years, Rabih's company "Related" has achieved x3 revenue growth while maintaining healthy profitability. Because Rabih's motto is to democratize loyalty
and rewards solutions in the region, he drove "Related's" efforts
to introduce a new business line to its products: an affordable,
accessible and quick to launch saas solution targeting small
businesses.
Life Time Achievement Award: Colin Eglington, Simply Thank You 
Colin has built a flourishing and expanding business over the past 29 years in the area of employee gifting, reward and recognition and incentives.
The business was founded by Colin in 1993, after seeing an opportunity to create happy, fulfilled and engaged workforces by delivering incredible gifts and rewards.
But it was born from an incredible story.
After leaving school at 15 and described as a no hoper by his headmaster, he embarked on a career in the Merchant Navy as rose through the ranks becoming the youngest Captain in the British Merchant Navy, his first command was on a 400,000-ton super tanker being one of the largest in the world at the time. In 1982 he was invited to join the Kuwait Petroleum Corporation as Head of Fleet operations and moved with his family to live in Kuwait.
In 1990 when Iraq invaded Kuwait, our winner was also working as US Naval Liaison Officer on behalf of the Kuwaiti government and was forced into hiding for two and a half months – before being discovered by Iraqi forces and taken hostage and removed from Kuwait to Baghdad in Iraq.
He was kept in captivity as a human shield inside a chemical weapons facility south of Baghdad for six months, daily food  was poor, a bowl of lukewarm water with 6 or 7 grains of rice and some tomato skins and dreadful conditions.
Back home, his wife was arranging to meet with Saddam Hussein to beg him for his release. With some financial help from friends, she contacted the Women's' League in Jordan and Iraq, allowing her to reach Baghdad – when suddenly a decision was made to release all hostages immediately.
(It is now a familiar joke that Saddam would rather do anything than risk facing the wrath of our Colin's wife!)
He had lost all of his family possessions and the bank accounts had been emptied by the invading army, effectively he lost everything!
Once back in the UK, he realised he would have to re-build his life and support his family. A casual comment made by a friend, that he'd struggled to buy and send a 'Thank You' gift for a colleague who he had stayed with, planted a seed in his mind.
Today, the business works with hundreds of brands across the world and has a total of over 1.5 million users.
With numerous innovative employee engagement solutions, as well as incredible technology, and new products that's been adopted by some of the biggest global names in banking, media and telecoms, looking to reward and motivate their employees.
Designed to recognise an outstanding incentive professional who is in the early stages of their career and has already made an impact in their field. However, this year we had a number of nominations that were all so incredible, a real testimony to the talent that we have across the industry, this was awarded  to a team from Merit Incentives
Léa Liotta
Prerna Sonawane
Habab Mohamed (CLMP™)
Nora El-Jabouri
WiiN Global Award, demonstrating entrepreneurial flair, leading by example, and inspiring other women to grow and innovate in business.
This non-judging award for an IMA Europe Member who has gone above and beyond to deliver engagement, collaboration, and support to IMA Europe over the past year.
Best Industry Service Provider: Burgopak
Programme: Engaging Gift Card Packaging Solutions
Burgopak is a world leader in design and manufacture of innovative packaging for products of all shapes and sizes, with a speciality for cards and payments. With a highly creative and experienced collaborative team, we focus on the wow factor, providing an engaging opening experience and a higher perceived value of your product with clever cardboard engineering.
Our commitment to providing companies with the best product and service helped us navigate unprecedented times. During this moment, we noticed
a renewed interest in the physical gift card space. Understanding the new consumer landscape, we set out to pioneer a new powerful gift card packaging solution. So it is with great pleasure that we can reveal the launch of our most playful and most memorable gift card range, 'Burgopak Takeout menu'.We anticipate this being a great success within the gift card and incentive industry. Website address
Inspirational Place to Work in 2021: Virgin Incentives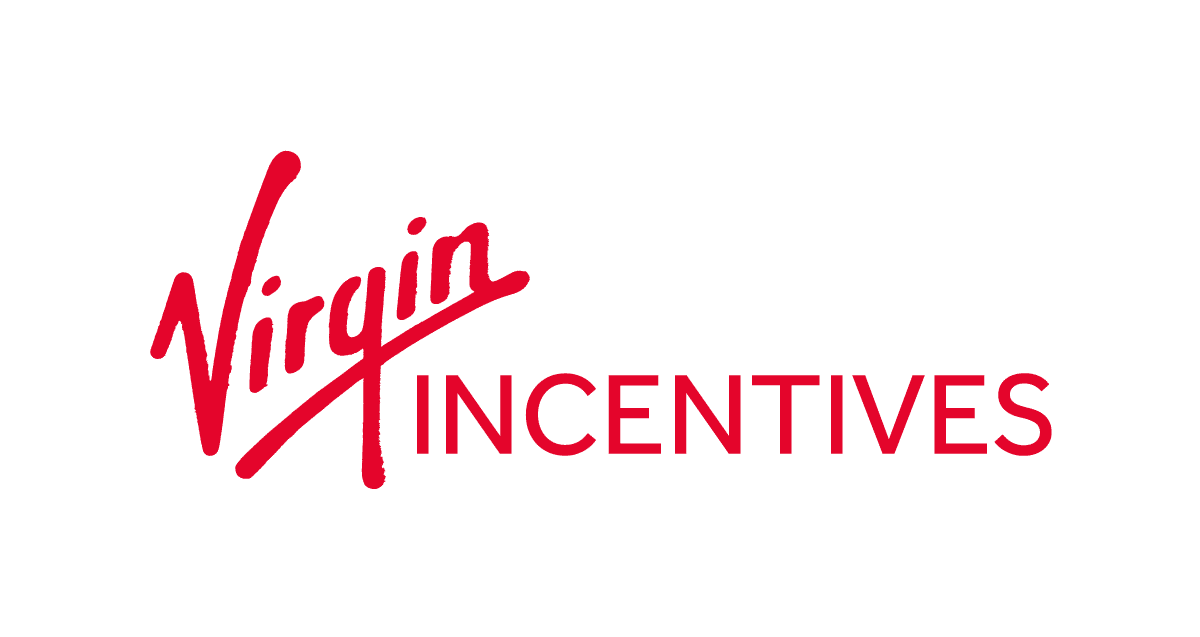 Virgin Incentives supports UK and US businesses to create a thriving employee culture, with engagement, loyalty, and performance at the heart of their organisation. The team fully understands that for employees, it's a great feeling to be recognised, valued, and rewarded and we make that happen, with flexible corporate reward solutions based on an unrivalled range of experiential rewards – whether you have 10 employees or 10,000. Experiences are our expertise, and every day we're helping customers across the UK and USA get out there and do something extraordinary. Our experiences & gift cards are perfect for Long Service Awards, Birthday's, Prizes, Gifts, Customer Acquisition, Christmas, or ad-hoc rewards just to say, 'thanks' to well-deserved employees, teams, and customers.
Company of the Year: Create Direct
Create Direct is the leader of the Romanian market of incentive marketing solutions and specializes in the development of business solutions for rewards campaigns, loyalty, trade, sell-out, lead generation, cashback, performance marketing and GDPR marketing compliance. We are a realtime e-gift card
/ vouchers provider for Central and Eastern Europe for brands like eMag, Fashion Days, Kaufland, IKEA, Decathlon etc.
Create Direct stands out internationally by implementing its solutions in large-scale projects in Portugal, Croatia, Greece, Turkey, Hungary, Ukraine, Bulgaria, Macedonia, Moldova and Romania.